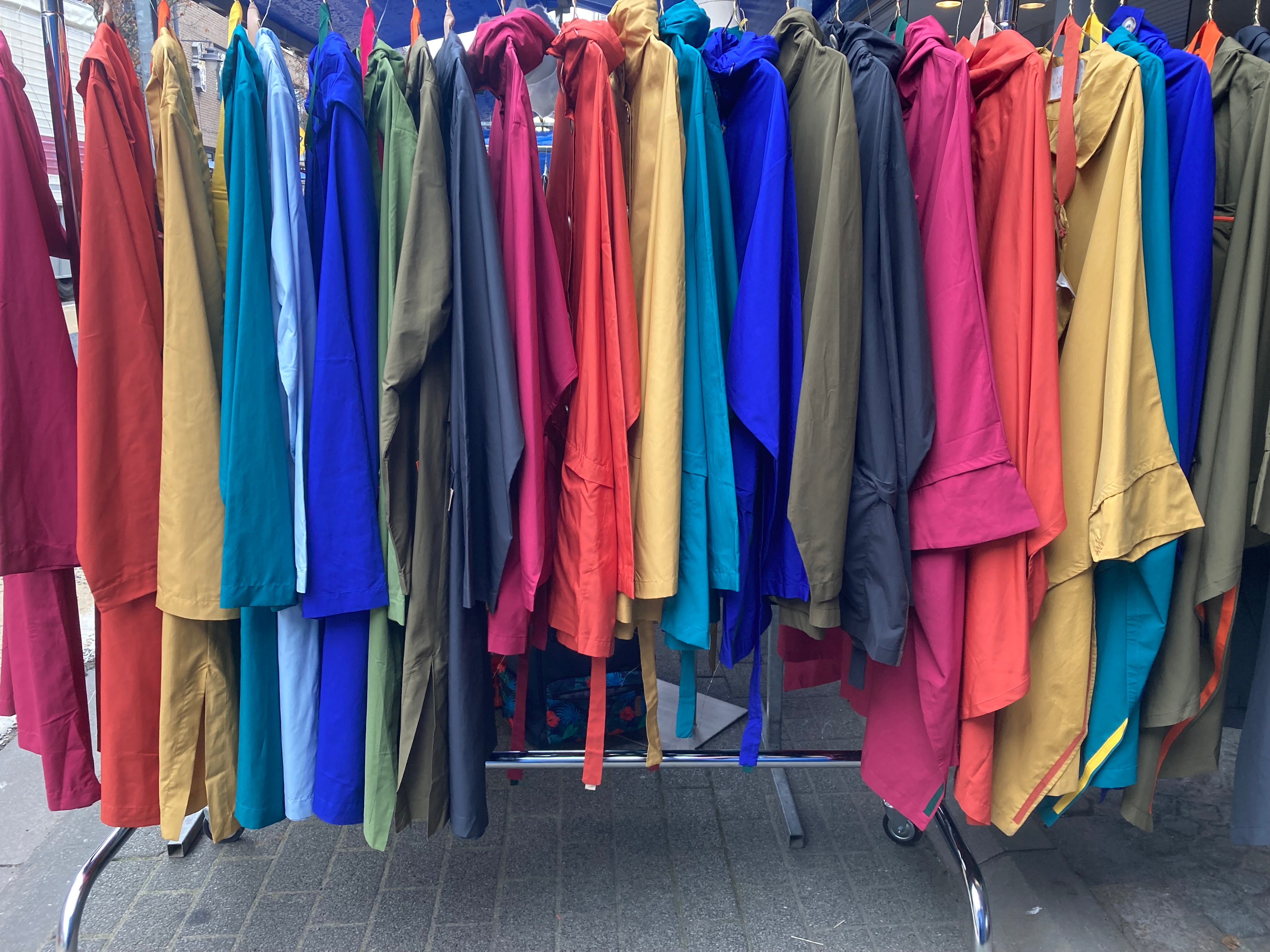 Hello, lovely people, 
I have decided to open a new section on this website, titled "Second chances". 
Here at Cumulus Rainwear, we believe in wasting as little as possible.
That's why we optimised our production as much as possible. For example, when cutting the fabric during the confection, our producers figured out how to place the pattern pieces to avoid as much wasted space as possible; the scarps, about as much as an ordinary sheet of paper, are used to calibrate the sewing machines. The scraps of ribbons are used as finishing touches on the raincoats. 
When packaging your orders, I avoid plastic as much as possible, while making sure your raincoat is secure and protected during the journey. We are currently looking for alternatives to plastic, like plant based or recycled packaging, but I want to be careful and reasoned when I decide, so it will take a little more time. 
Now, lets talk about the "Second chances" section. I had this thought of offering our slightly damaged products for a long time, even before I took over Cumulus Rainwear. We work hard to offer timeless raincoats within a sustainable circuit, so it seems like a great idea to propose every piece in our inventory, even if they might not all be perfect. Life happens, and when you're a small business with high standarts, perfection matters. But I also don't want to contribute to the enormous amount of waste that the fashion industry creates.
Since our start in 2012, we haven't thrown a raincoat away, no matter what happened to them.
Some were damaged when we received them: the fabric might have a defect while being woven, or something might have gone a little wrong during the sewing process, like a small oil stain from the sewing machine, or a ribbon that had to be sewed twice. 
Some were damaged during a fair, or an event we participated in. Some were used to show potential new boutiques we wanted to work with, and thus travelled a lot, sometimes not in the best conditions. 
Some were damaged mysteriously. I have seen some raincoats with a small, unidentifiable stain, whose origin I can't comprehend ( Hahaha! ). 

I have been thinking a lot about this new section, about how to present it, and the extra work that will be required, with the individual description, and pictures, but I think it will be worth it. And now that I've come up with a plan, I will put it in motion during the next few months, one slightly damaged raincoat at a time, and I hope you will appreciate the sentiment behind this news. 
Discover the Second Chance selection here
Kind regards, 
Aurélie